Our Philosophy
Westbank — A Culture Company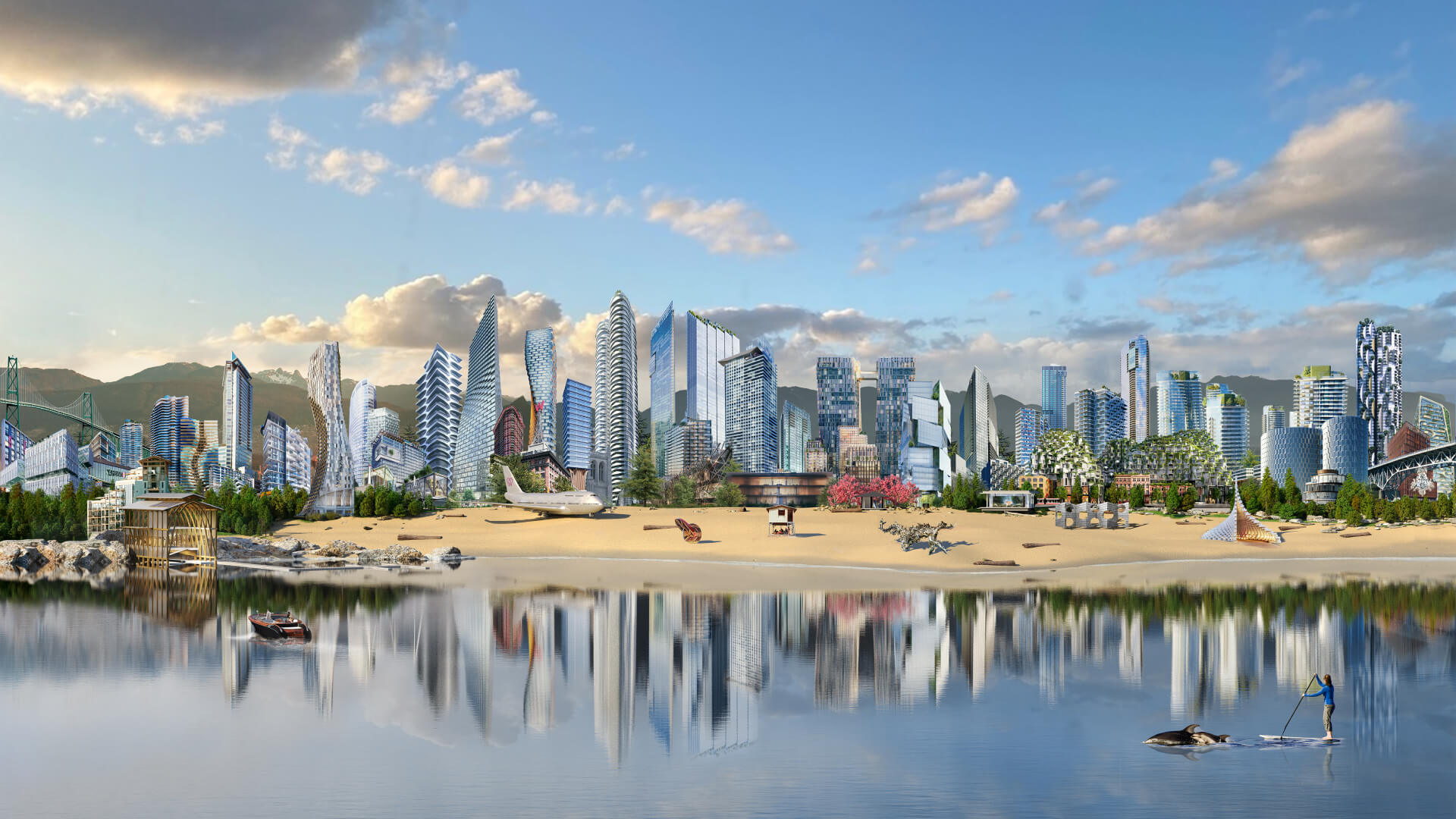 Coming up with an accurate biography of Westbank is challenging. We're many things, depending on the type of projects that we're working on, the locations we're working in and what we are trying to accomplish. We don't think of ourselves as being a typical real estate enterprise, rather, we are a practice working towards the goal of bringing seemingly disparate elements together, in an attempt to make a meaningful contribution.
Westbank has built a practice around long-term commitments to artistry, sustainability and city-building. These commitments underlie an orientation towards projects like Woodwards, Vancouver House, Mirvish Village, Telus Garden and Oakridge – catalysts for larger change that go beyond the borders of the projects themselves. We are here to create. To provoke. To ignite. We are the vehicle for a new movement of cultural expression.
At any given time, the team is involved in projects at every scale, from the micro to the macro level. We are involved in multiple public art commissions, with nearly 30 installations by some of the world's most accomplished artists either complete or underway. We are conducting our piano program with Fazioli, building a collection of instruments that exemplify the integration of art and architecture. We are taking on projects like the reinterpretation of a typical Vancouver city laneway, that we're executing at Telus Garden. At the same time at a larger scale, we have become one of the world's largest LEED platinum developers, as well as the owner and operator of Vancouver's district energy system. With a large part of our focus going forward on using this system to instigate a massive reduction of Vancouver's carbon footprint.
"Westbank has built a practice around long-term commitments to artistry, sustainability and city-building."
Some of our projects are in the many millions of square feet, like Oakridge in Vancouver, others much smaller, like Kitasando in Tokyo. These all come to pass through collaborations with some of the world's best architectural talent and we strive to develop these relationships so that we function as patrons of great architecture, rather than as consumers of architectural services.
These kinds of relationships have led us to sponsor the 2016 Serpentine Pavilion, designed by Bjarke Ingels Group and commission the Kengo Kuma designed Blood Alley Music Venue. We see these projects as explorations, rather than business ventures. We run our three hotels similarly, constantly and at all times, reinvesting in them because we see them as an expression of our creativity. As the practice matures, we have become more ambitious. With every new project reflecting our commitment to the philosophy behind Gesamtkunstwerk, or in our recent work the Japanese philosophy behind layering, the net effect is that our work becomes much more complex and far-reaching.
The core of Westbank's mission is to create a body of work with a high degree of artistry that helps foster more equitable and beautiful cities. Westbank is active across Canada and in the United States, with projects including luxury residential, Five Star hotels, retail, office, rental, district energy systems, affordable housing initiatives and public art. Established in 1992, we are one of North America's leading developers, with offices in Vancouver, Calgary, Toronto, Seattle, Shanghai, Beijing, Taiwan, Tokyo, Hong Kong, Shenzhen and over 25 billion dollars of projects completed or under development.